Dylan
is a contestant on
Total Drama School
. He is labeled
The Coolest One Around
.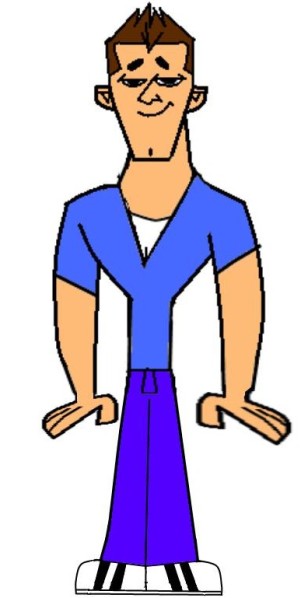 Audition Interview
Edit
Tell us about yourself. Traits, age, country, family, relationship, etc.
I'm 17, and I'm a future Broadway star! I love break-dancing, and I have an annoying older brother and annoying younger sister, and a dog named Todd. He's a Cocker-Spaniel. I'm currently single, and hopefully will find a girlfriend on this show!
How do you see yourself in the future? On Broadway!
How do you see yourself in the competition? Liked very much, and hopefully far into the competition.
Do you think you can win? Sure!
Why? I'm smart! I'm in an accelerated math program!
What do you think will happen to you in the competition? Hopefully make friends, and win!
What do you aspire in your life? Be famous, and that's what I want to do!
Pre-Game Interview
Edit
Why do you think you will be eliminated?
Which place do you think that you will get?
How do you see the other contestants?
Jackson:
Johnna:
Nikki:
Mason:
Sally:
Andrea:
Jeff:
Daniel:
Derek:
Danny:
Olive:
Jude:
Vicki:
Ally:
Danielle:
Kristi:
Alan:
Bianca:
Mikey:
AJ:
Do you have a strategy for winning? Which one?
After-Game Interview
Edit
Why did you get eliminated?
What do you think of the left contestants?
Will you miss someone? Who?
Are you happy to see someone again?
Would you like another chance?
How do you feel about your elimination?